Home
Authors
Posts by Vicky Meek
The lines between VC, growth and buyouts appear to be blurring as private equity firms seek earlier exposure to technology companies.
As LPs become more receptive to new relationships, strong networks and track records are helping emerging managers stand out in a crowded mid-market.
As investing with a gender lens gains increasing traction, we take a closer look at what this strategy entails and what is driving its growth.
Local and international firms report brisk activity over the past 12 months. Everything seems to be coming together for the Japanese buyout market.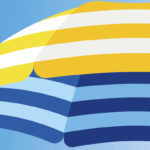 Already a fast-expanding part of the secondaries market, GP-led deals have rocketed since last summer. We consider the factors igniting growth.
How can we be sure impact investment claims are accurate? Private Equity International goes inside the race to develop better measurement frameworks.
As portfolio companies face disruption from covid-19 and accelerating digitalisation, PE firms are hunting for operating teams with more diverse skills.
The fintech sector has become fertile hunting ground for VC and private equity investors in recent years, and covid-19 is set to unearth new opportunities in this maturing market.
The crisis is presenting a variety of challenges for private equity, but fund administrators are quickly pivoting to the new business as usual.
A growing investment choice for LPs pre-covid-19, growth capital strategies could emerge as a heavyweight from the crisis.