Home
Authors
Posts by Vicky Meek
The covid-19 pandemic is challenging the PE industry to work in entirely new ways. We ask if this will reshape how the industry operates over the long term.
After a difficult few years, emerging markets are starting to generate more investor interest. Is now the time to be allocating capital to funds targeting these economies?
The secondaries market has seen more innovation than almost any other area of private equity over the last decade, leaving investors with some intriguing choices, says Charles Smith, managing partner and CIO of Glendower Capital.
Many LPs are being called on to make significant decisions about whether to hold or sell positions in older funds. EisnerAmper's Robert Mirsky discusses the potential for conflict
Spanish companies are increasingly looking to international markets for expansion opportunities, with many turning to private equity sponsors. How is this shaping the nation's private equity activity and the industry itself?
The collapse of the emerging markets private equity investor is already having far-reaching repercussions. What does it mean for the continent's GPs, LPs and management teams.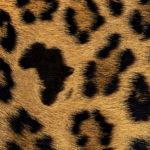 Platform plays, ethics, FX, bigger exits, early liquidity and more private credit. What else is leaving its mark on PE in the continent?