The firm's acquisition of the rights to toy brand Care Bears is a 'rare opportunity' for private equity.
EY's Bridget Walsh explains how GPs are refining their value-creation strategies and repositioning themselves towards emerging opportunities in a dislocated market.
Structural changes including socioeconomic tailwinds and rising exit values are proving more consequential for private equity appetites than China's slowdown.
As domain expertise becomes a differentiator in an increasingly crowded PE market, managers are taking varying approaches to building industry know-how.
The PEI team pored over more than 200 nominations to find this year's class of 40 future leaders in the private equity industry.
As volatile credit markets, rising interest rates and choppy M&A activity buffet the PE industry, tech-enablement of GP operations is becoming increasingly important for sense-checking deal valuations.
PEI asks what has unblocked the deal pipeline and explores how firms are getting transactions across the line.
Today's dealfow dynamics offer a rich source of value-creation potential for investors in Japanese private equity, says Mark Chiba at The Longreach Group.
Japanese PE firms can contribute to the local economy by investing in industry consolidation, say J-STAR's Hideaki Sakurai, Kazumasa Ohara and Takashi Fukui.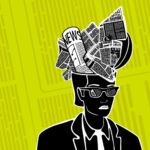 As economic and geopolitical concerns permeate, GPs are arming themselves against fundraising uncertainty.